*




"Thanks for always inspiring."
VIRNA SYLVESTER | SOUTH AFRICA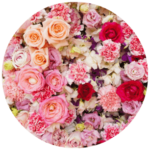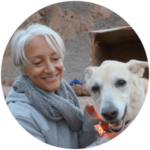 "Lisa's raw food is the real deal – recipes which anyone can make and that really do taste great. I watch my food as a yogi and top freediver, but also with food intolerances, Rohtopia gives me some tempting options that I can proudly share with my meat, gluten and dairy-eating friends without fearing disappointing them on the taste front!"
SARA CAMPBELL | WORLD CHAMPION FREEDIVER + KUNDALINI YOGA TEACHER
"Just tried it!! Am enthused and in love. Thank you so so much for the recipe. It's genius 🙂"
MEOW CHEN | via youtube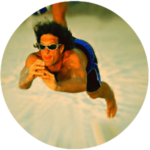 "Saw your article in a magazine. Beautiful – so good to read about you. You still shine, even more than a diamond….all best in the sky, on earth and in the ocean."
OLIVER STAMM | HEAD OF COPCOM, CROMA + OLYMPIC BEACH VOLLEYBALLER
*




"Thank you for your superb ebook! "
ANDREAS KERNER | ROHKOST-ATHLET.DE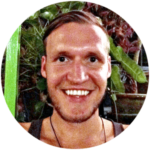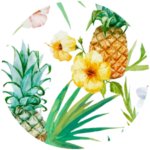 "Woaaaah, you are awesome!!! Thank you thank you thank you thank you thank you thank you thank you thank you ᴧ100000000 😍😍😍😍😍😍😍😍😍😍😍😍😍😘"
ALEXANDRA EBNER | via facebook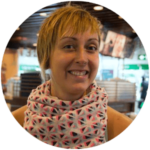 "I recently had the pleasure of tasting some of Lisa's raw food, and it is AMAZING! Her key lime pie made from avocados was soooo delicious, better than the real thing. So glad I got to experience some of her culinary talent!
Also, mmm, now I wish I had that key lime pie…
"
SHEENA McNALLY |FREELANCE DESIGNER + COMMUNICATIONS PRO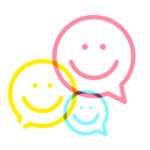 "I find you incredibly inspiring. You pointed me towards juice feasting. Today is day 21. HOORAY! Only 71 days left. Just fantastic, what you do. Thank you for your great recipes and brilliant ideas. "
SUSANNE ENGLERTH | GERMANY
" Two of my friends have tasted the smoothies I made from your book and they were just as amazed as me!
This is the first smoothie book which I come back to all the time, and that continuously delivers recipes that I like. What appeals most to me is that the ingredients are not always bananas!
I had to let you know … so: keep on going 🙂 "
ERICH HOFER | via email
*
"Great video, thank you for your positive energy. "
DASHAMA KONAH | CEO PRANASHAMA YOGA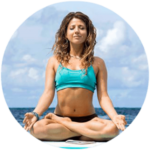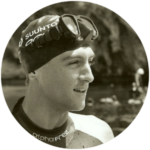 "Your cake was delicious, and all the more so for the knowing that the contents were vegan and raw! I loved the nutty base and the moist chocolate topping. Thanks again!"
WILLIAM TRUBRIDGE | WORLD CHAMPION FREEDIVER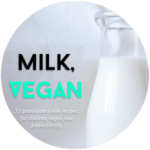 "I bought MILK, VEGAN just a few days ago – now it is already a great favourite book of mine. Knowledgeable, and the recipes are delicious!"
EBBA JUNKER | via Amazon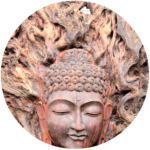 "I just stumbled on your website today after seeing a yoga video, which I actually didn't watch, instead I went to your channel and read your 'about me' section and went straight to your website (after watching the handstand video, which I really needed haha!). I loved everything you write about and put up, your videos are clear and really simple, so I subscribed.
Thanks for the work you do, and much love."
ALISHA TODD | BYRON BAY, AUSTRALIA + ENGLAND
*
"It is always a pleasure to hear from you and to see people who promote sound eating habits."
MARIO LAMBERT | Pl.Fin,CIM, FCSI VOSAFFAIRES.COM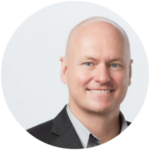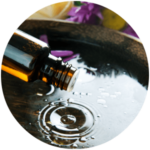 "Made the 4 thieves oil according to your congenial and precise instructions. I have to say, I am completely amazed and downright "addicted" to this delicious scent!
The blend is very balanced, calming and reviving at the same time. I made a spray (by diluting a few drops in vodka) and a stick (with coconut oil and bees wax). Together with a small bottle of the oil blend, those two are my everyday  companions 🙂
The stick is especially useful to disinfect my hands on the go, and with its aroma … it's just dreamlike!!
I do not want to miss this blend anymore, it got a place of honour amongst my collection of essential oils!"
MICHAELA SCHÄRINGER | via email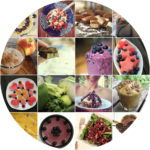 "Just signed up for your newsletter, because I really dig your site and your lifestyle!
I follow a high raw vegan diet and have to say, I feel fantastic!"
ERNST PÖLLERITZER | via email
"For a vegan, or if you're lactose intolerant, I think you might be interested in this book. The recipes are simple and she creates milk out of things I would have never though of like chia seeds!!!!! Who does that?? This chick is amazingly cray cray!!"
GENECIS GAONA | via Amazon
*
"So far, every single recipe was delicious. Sheer genius."
URSULA KRAMER | via email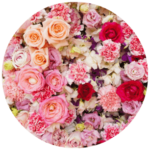 "Your site it great! I love browsing it, also because I am still a complete newbie with raw foods."
NINA M | via email
"I am sold on Lisa's private coaching. 
We communicated via Skype while Lisa traveled around the world. Over the months of our coaching sessions, she had been to Mexiko, Honduras, Miami and Vienna. Her comments about her own everyday life delivered the fresh breeze of faraway places to my home.
Lisa documents every conversation, adds an abundance of further links and information into her summarizing emails and assigns tasks for the next session. 
Lisa is absolutely authentic, lively, agile and understands immediately, what she can convey best.  The topics we  explored went far beyond raw food. I am grateful for every minute I got to communicate with Lisa. This path will go much further. 
Lisa is absolutely present in every minute; she instantly gets the point and is a true well of knowledge and life experience. 
She sparkles with enthusiasm for life and is in the know about many things. Sie generously and happily shares her knowledge. It seems to be her destiny to help others. 
I can only recommend to everyone, to give private coaching with Lisa a go. The first half hour was even on the house from what I remember. 
Talking with Lisa and learning from her is one of the most important and beautiful experiences I have been able to have. 
Definitely recommendable!"
NINA LEVETT | ARTIST + DESIGNER, VIENNA, AUSTRIA
"Thank you for the yoga sequence – I like it a lot. I am a fan of yin yoga. Much love to you!"
CHARLOTTE KHAN | RUSSIAN LANGUAGE WIZARD + FREEDIVER