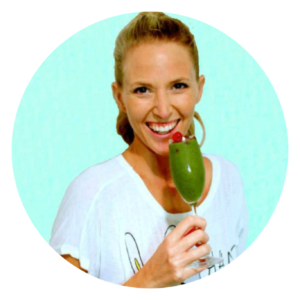 Hi and welcome to ROHTOPIA
So nice to have you here!
I am Lisa – the creator of Rohtopia.
For the past 10 years, I have been eating mainly vegetarian and highly raw, with several 100% raw vegan periods and even a 35 day juice feast through which I freed myself from allergies.
All this time, I have been reading as much as possible about raw foodism and food & health in general, online and in print (the books have taken over a fair amount of space), as well as in seminars and workshops.
As I believe everyone should find their own ways, I do not explicitly advocate any kind of eating or way of living, but will happily be by your side every step of the journey with everything that has helped and inspired me – so all the things I share on Rohtopia.
Personally, I prefer to live in joy and eat arap (as raw as possible). I also love travel, yoga and freediving.
You can find out more about me here and here.
If you would like to contact me, you can do so here.
Oh and if you would like to see how I looked before I started this raw journey, click here.
All my love,
Lisa