WELCOME! I am Lisa.

My goal is to add more value to your world than you ever dreamed possible by giving you tools that you can immediately use to improve your health, your wellbeing and your life.
All the content on ROHTOPIA are things that helped me do exactly that, and I want to share them with you.

Born and raised in Austria, I used to do my shifts as an air traffic controller, telling everyone it was not stressful while smoking a pack a day and living off diet coke and other light products – to stay nice and slim.
Looking back at it, I was not really happy with myself, but great at fooling everyone, including .. me.
At some point, I developed allergies and a mean skin rash which got worse and worse to the extent of me having to call in sick because even my face was swollen. I had been on cortisone-steroids and, as I learnt later, this medication, like most, just covers the symptoms but does not cure and actually makes things worse in the long term. See what that looked like here.
Once I had discovered this, I threw out the pills and went on a 5 week juice feast. I also ended the unhealthy relationship I was in. The skin rash never came back.
Instead, I developed a huge interest for raw foods, went onto workshops and seminars, and completed a 200 hour yoga teacher training. I discovered freediving – diving on a single breath – and in 2011, quit my job to pursue my new loves:
raw foods, freediving, yoga.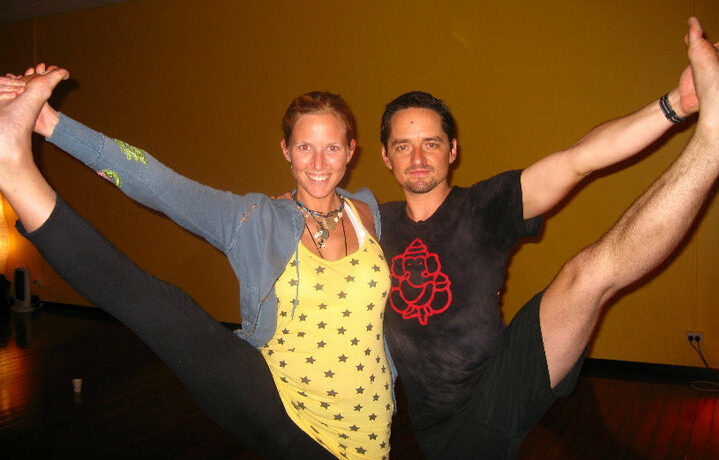 with Noah Maze, extraordinary yoga teacher
Since then, I have created raw food recipe books in English and German, guided meditation and affirmation recordings, filmed over 100 videos, presented raw food and taught yoga and freediving in Austria, Germany, Australia, Thailand and Honduras. I went on a 10 day Vipassana silent meditation, ran a marathon, jumped out of a plane by myself, made a raw vegan birthday cake for a 18x freediving world record holder and amassed 5 National Records for Austria in various disciplines of freediving.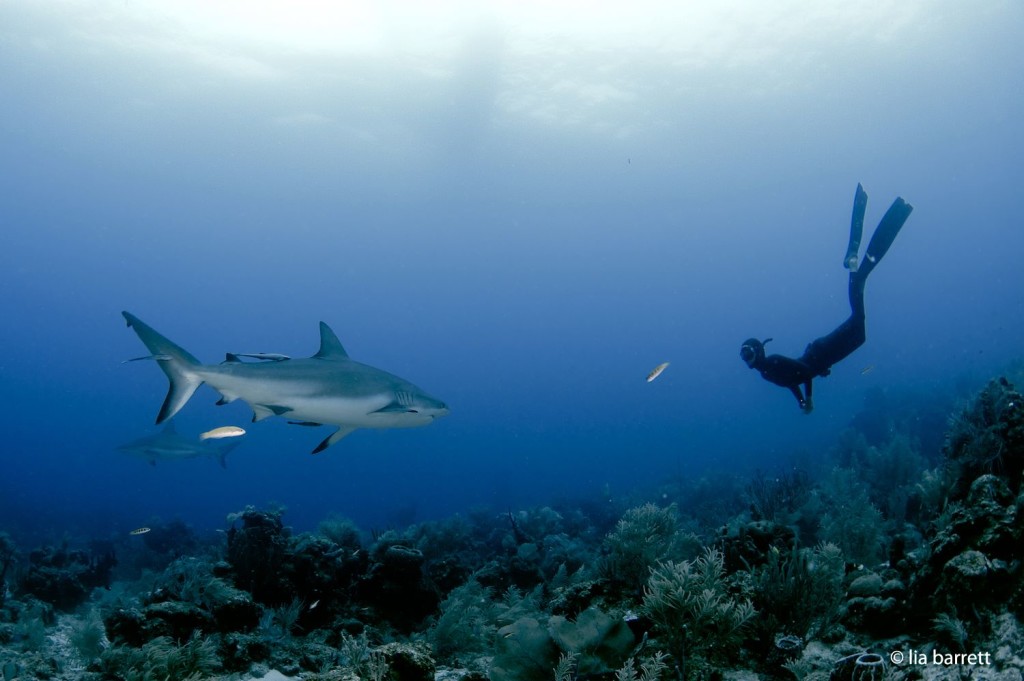 Freediving with sharks in Roatan, Honduras. Image by Lia Barrett.
I believe that just "eating right" won't suffice to be able to achieve all this – or complete wellbeing actually.
And this is why I turned Rohtopia from being a raw food recipe site only – with the most delicious recipes, mind you! – into something bigger, covering all the things I do, covering overall wellbeing – holistic lifestyle design.
I'm known to deliver hands-on, non-dogmatic, high quality content in an easy, fun and loving way. 
That's because I deeply care about you and am committed to not only get you results, but to also make "being healthy" irresistibly fun and I hope this shows.
Whether it's through my videos, books and online programs or live events, you'll learn practical wisdom and skills from me and the ever-growing circle of rising stars as well as world-renowned leaders from the holistic health industry.

Whenever I offer a new product or discover something awesome that I think you should know about, my newsletter subscribers get the inside scoop.
So make sure you're a subscriber – it's FREE!
Personally, I prefer to live in joy and eat arap (as raw as possible) but do not expect me to make your rules or tell you what is right and what is wrong. I do not advocate any kind of eating or living style as I believe everyone should find their own ways.
Of course, I'm not holy, flawless or pretend to know everything and I have my fair share of mishaps too – I am human after all, just like you.

But I persevere in my journey and endeavours, and my commitment is to bring you the very best and finest of what I'm living and learning while keeping it real and honest at the same time.
So do not expect some kind of this-is-the-only-truth-and-nothing-else ultra seriousness, but rather a friendly, open hey-look-this-worked-for-me-really-well-i-also-researched-it-give-it-a-go-and-let-me-know-how-you-like-it approach with a dash of goofiness here and there.