Oh dear universe this is good stuff!
The other day, I really had to go get groceries, my shelves were empty, but I was hungry in the kitchen. Stirred a few things together, added some spices, waited a little, stirred a little, tasted a little .. and was speechless with culinary ecstasy! Unfortunately there is no photo yet as the bowl was empty too fast 🙂
Ingredients for 1 bowl 
---
1/2 cup oatmeal or buckwheaties (buckwheat is gluten-free)
1/2 tsp Gingerbread/pumpkin spice or 1 pinch of cinnamon, cardamom and clove powder
3 TBSP of shelled hemp seeds
2 TBSP flax seeds (whole or crushed)
3/4 C sweet almond milk
1/2 TBSP cacao
Preparation
---
Place oatmeal in a bowl.
Season with spices, spread hemp seeds and flax seeds on top.
Cover with almond milk.
Dust with cacao.
Let soak briefly, stir, enjoy!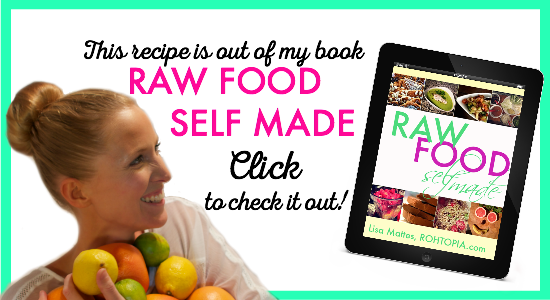 FOR MORE XMAS – IDEAS,
check out my Book
"Feels Great. Tastes Great. Christmas!"
V V V