HOW TO: Reduce – Reuse – Recycle
Step

One

– Reduce: Go through your fridge & pantry for expired foods, every shelf and every drawer and look for things that you are never using, that are broken, that you just keep because your Great Grand Aunt gave them to you – and then put everything in a big box.
Step

One-and-a-bit:

reduce your mail – set up electronic bank statements, sign up for paperless billings & payments, opt out from receiving catalogues or phone books and save some trees while de-cluttering your post box.
Step

Two

– Reuse: If the item still is intact, there might be someone else who would like it. Donate things that are still ok.
Step

Three

– Recycle the rest. Take old cell phones & computers or VCRs to retailers that offer a recycling program, and dispose old batteries, paint or other toxic things safely.
Get your house organized: 
So much space, after all this reducing action 🙂 Now it's time to organize what is left. Use old shoe boxes, cover them in unison (wrapping paper, wallpaper, newspapers, adhesive shelving paper or fabric – old shirts etc) and place a tag on the front to label what's inside.
ECO-FRIENDLY CLEANING TOOLS:
Now that you created some space, you want to have it all shiny and polished, right? Easter is over so dust bunnies need to go too ..  Conventional cleaning products are often over-priced, and laden with toxins which is neither good for you nor for your environment. Check out these and green cleaning ideas to put less stress on your self while living in a toxin-free, eco-friendly home and saving money.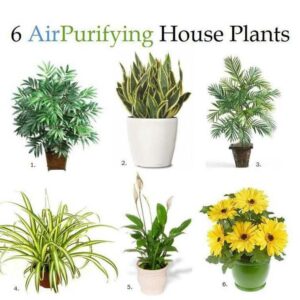 Micro-fiber instead of disposable wipes or paper towels: In the long term, the cheaper option plus you are producing less waste (so less trips to the garbage bin, oh and whoop! environmental friendliness galore!). You can also use old T-shirts.
Fresh Air: Open the windows to let a fresh breeze stream through your home. Use baking soda instead of chemical air fresheners in your closet & pantry or essential oils if you want to add scent. Add plants to your home – some are especially good in absorbing toxins.

Baking Soda: sprinkle on grimy tiles and scrub with a moist cloth or sponge. Mixed with water it is your secret weapon for shiny enamel, sinks, glassware and scouring pots. It can also be sprinkled all over our carpet before vacuuming (brush it through and let it sink in for a few hours before vacuuming).
Lemon juice: gets greasy surfaces and pots clean. Also works with mineral scum. Spray the surface with lemon juice or vinegar, let it sit for a few minutes, then use a stiff brush to scrub.
Newspapers: Ordinary newspaper – not glossy magazines – will polish your windows streak-free!
Tea Tree Oil: mix 20-30 drops with 2 cups of water and 3 TBSP liquid soap to make your own disinfectant and skip the bleach.
Vinegar: White vinegar or apple cider vinegar diluted with water is simple yet effective in killing bacteria and odours on counter-tops, glass, tiles and cleans windows spotless.
Vinegar is also a great fabric softener: Use half a cup of apple cider vinegar or clear white vinegar instead of fabric softener – it works just as well, costs less and also removes any detergent residue. It also makes cotton or (washable) wool blankets soft and fluffy if you add 2 cups of vinegar to the last rinse cycle.
HOW TO ACTUALLY MOTIVATE YOURSELF AND GET YOUR SPRING CLEANING DONE: 
Turn up the volume – music and mopping match magically. Just like dusting and dancing – so get your inner Beyonce/Justin/Madonna/Michael etc out and sway around your house!
Double Task – clean the house, clean your face: put on a face mask or a hair mask – or both – while doing the work.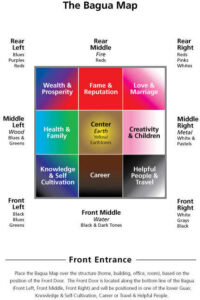 Feng-Shui it – whether you believe it or not, rearrange a few things according to feng shui and you will be rewarded. At least with a fresh home as you are much more likely to clean a bit too when moving things around.
Fashion Show – several options: do it by yourself or invite a good friend who is honest with you, and parade all your clothes.
Ideally, the rule is: if you have not worn it in 2 years, let it go. If you have worn it but it 1. is not comfortable OR 2. does not flatter you OR 3. needs fixing (and that includes saggy and worn-out clothes – let it go. If you worry about giving things away and then needing them back immediately, put the whole selection in big garbage bags (yes, bags not bag – you will easily fill more than one) and keep them for 6 months. After that, donate the whole lot – chances are, you won't miss anything!
Do YOU have a special cleaning trick or way to motivate yourself? Share it below ☼ ♡