This cake is something special! Deliciously refreshing with exotic ingredients, melt-in-your-mouth fruity creaminess – and nobody will ever guess that it is gluten free, sugar free, dairy free, without egg – yes! even vegan! 🙂
And the best part? You have three options on how to use it – a quick creme if you want something instantly, ice cream for hot days and a beautiful cake for celebrations. Though, ice cream is a pretty good party candidate as well …
for 1 tarte of 15 cm diameter
or 4 small cup cake sized cake babies!
or around 400ml of creme
or ice cream, mmmh, ice cream!
RECIPE FOR BALI CHEESECAKE – with 3 OPTIONS!

Base:
1/2 cup almonds
1/2 cup coconut flakes
1/2 cup dates
1 pinch sea salt
Filling:
1 cup cashews, soaked
1/2 cup coconut flakes, soaked in 1/2 cup of water
2 large or 3 small limes
3 TBSP agave OR honey OR stevia (to taste, 15 drops should suffice)
1 vanilla bean, scraped
1 pinch of sea salt
2 TBSP coconut oil, liquid
1 passion fruit
1 orange
passionfruit and coconut flakes to decorate
Preparation – Filling:
Rinse and strain cashews.
Blend coconut flakes with soaking water to a smooth cream – or as smooth as possible.
Juice the limes.
Combine cashews, lime juice, sweetener, vanilla and salt in your blender and blend until smooth.
Add the coconut oil while the blender is switched on.
Juice the orange, cut the passion fruit in half and collect its seeds and juice.
You should now have 2 parts creamy cheesecake filling – one with orange and passion flavor, one plain.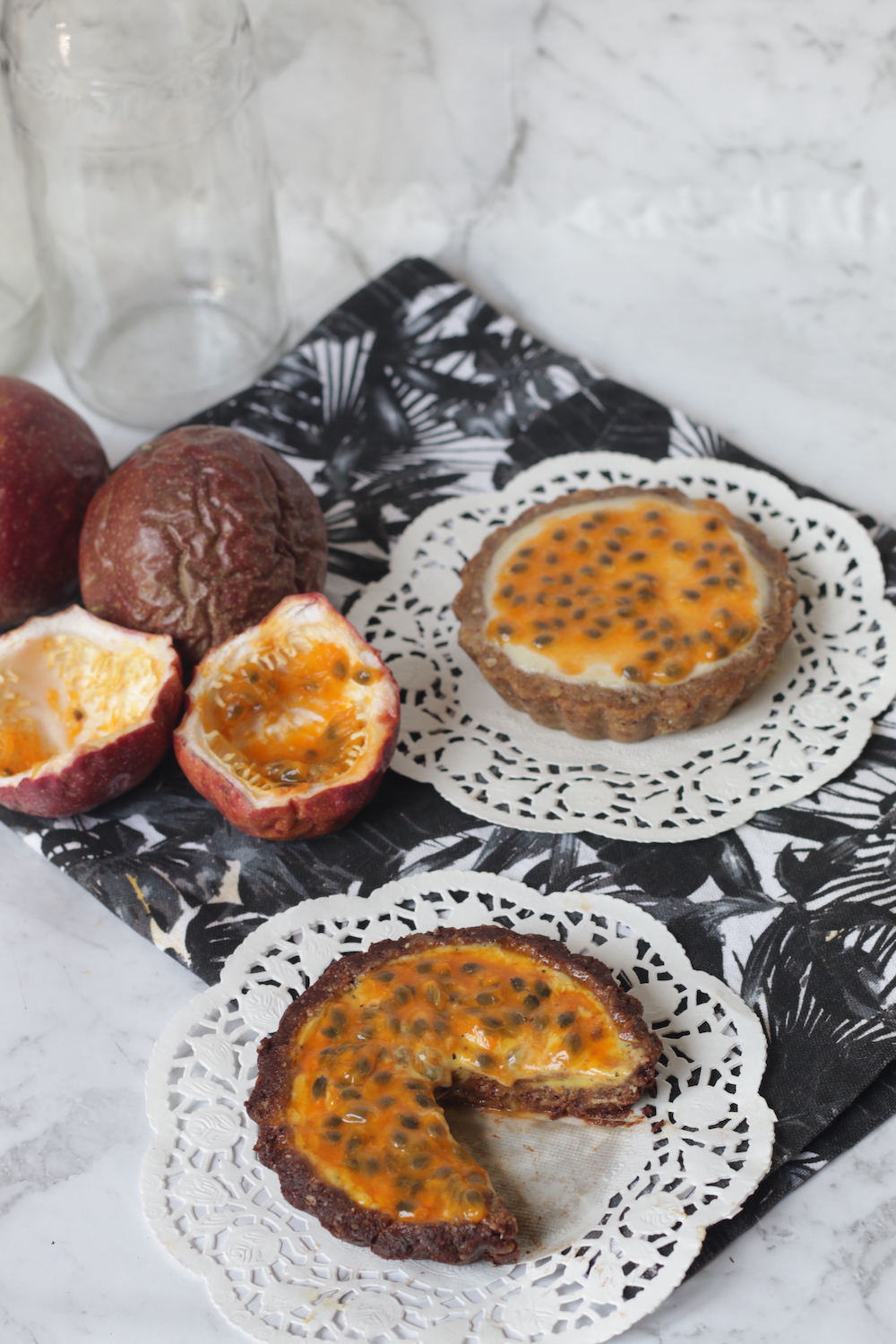 Option #1: CAKE
1. MAKE THE BASE :
Process the ingredients for the base in your food processor or blender until sticky yet still crumbly.
A bit of crunch is perfect.
Press the batter into a cake pan and along the sides of the pan.
Refrigerate or freeze while making the filling.
2. FILLING:
Pour half of the filling onto the cake base, smooth out with a knife or spatula.
Refrigerate while making the rest of the filling.:
Add the orange mix to the remaining filling and blend until smooth.
evenly spread onto the cake or
drizzle onto cake and create a marble effect by stirring it with a chop stick
3. DECORATE:
Zest one lime and half an orange.
Decorate the cake with zest and coocnut flakes.
Freeze for a few hours to set, store refrigerated thereafter.
Store refrigerated for up to 4-5 days, or simply keep in your freezer for up to a month.
Slice the cake beforehand so you won't have to remove the whole cake from your freezer every time you want to take out just one piece.
This also shortens the defrosting period so you have to wait less long until indulging.
Option #2: BALI CREAM
Skip the cake base and just make the filling.
Divide the cream into bowls and refrigerate until serving.
Option #3: BALI ICE CREAM
Ice cream – again, just make the filling and either pour it into an ice cream maker or freeze it in popsicle molds or a large bowl.
Stir the cream every half hour or so if freezing it in a bowl so that the ice crystals won't become too large and your ice cream stays nice and creamy.
But most of all: ENJOY!!