Aloe Vera
 belongs to the family of succulents which contains over 500 species.
Usually, it has no or just a very short trunk. It grows up to 60 – 100cm tall, with fleshy, green to green-grey (some varieties white speckled) leaves.
Aloe Vera is a plant whose self-healing, antibacterial and antiviral properties transfer on to people who consume it: if you cut off a leaf, the plant seals the cut within a few hours and kills any bacteria that is trying to get into the wound.
Internally, you will benefit most from aloe if you consume the gel that is found inside each leaf. If you eat it directly, it will have a slightly bitter taste. If it is mixed into a smoothie, you will notice pretty much nothing.
ALOE VERA: MULTI TALENT FOR YOUR HEALTH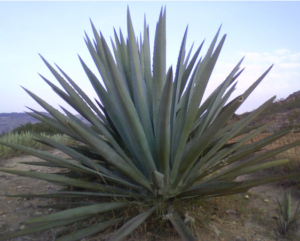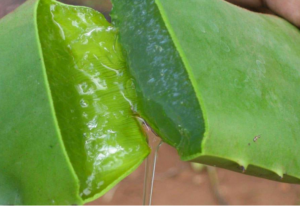 Digestion – On the one hand, aloe helps with constipation, on the other hand it also relieves diarrhoea – amazing! In either case, it will act soothing. Aloe calms heartburn and can heal Crohn's disease, irritable bowel syndrome and other ailments.
Immune System – Aloe helps chronic diseases and inflammation.
Muscles and joints – Aloe improves joint mobility, strengthens weakened muscles through polysaccharides (amino sugars) which are needed for the regeneration of cells.
Cholesterol reducing, anti-cancer effects and accelerated wound healing, promoting the oxygenation of the blood, etc
Soothing for your skin – Aloe can soothe sunburn
Prevent infections and heal wounds – It can also be used in general on burns, cuts, scrapes and wounds: it prevents infection and speeds up healing.