Why raw vegan milk?
Ever since I first tried almond milk, the question for me is rather – why NOT?
Plant-based milk is incredibly versatile, tastes sensational and is suitable for cold and warm dishes, such as creams, puddings, sauces and soups.
You won't find neither lactose nor cholesterol or traces of hormones and antibiotics in plant milk. Instead, it offers an abundance of vitamins, minerals and trace elements, including digestion-supporting enzymes, bio-available proteins and calcium.
Talking of calcium – according to studies, cow milk does not actually strengthen your bones, but instead even reduces your bone density, and countries with the highest consumption of animal dairy products also sport the highest numbers of osteoporosis!
Unlike animal-derived dairy products, plant milk (with the exception of soy) is neither mucus-producing (sticky eyes, blocked nose, chronic sinusitis, issues with ears), nor bloating or disturbing your digestion.
Many companies also pay attention to using organic ingredients, filtered water and minimal processing.
But the best part about plant-based milk? You can make it yourself in no time, with little cost – and it is completely YOUR choice, what exactly you put into your milk, or choose not to add.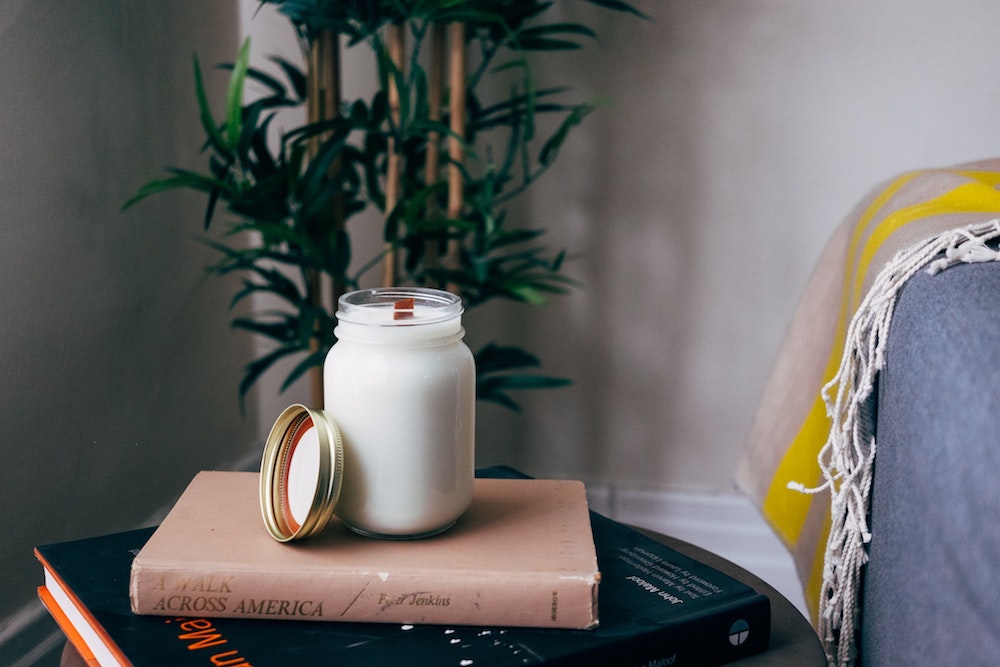 Why make raw vegan milk yourself?
There is a plethora of plant-based milk available these days, and even corner stores offer alternatives to regular cow milk – so why do more and more people make their own plant milk?
Freshness
Home made milk is obviously always the freshest. Packaged milk is also rarely prepared with soaked or sprouted ingredients, thus offering less nutritional value than home made milk.
Ingredients
If you prepare milk yourself, YOU decide, what ingredients you put into it – many packaged products contain lots and lots of ingredients which will make the milk sweeter and creamier, or stabilize the product's shelf life to (almost) eternity. All this makes packaged milk less nutritious, and is sometimes not even healthy.
Sugar
There are many names for this one ingredient – cane sugar, raw sugar, fructose, glucose, agave, syrup, etc – and packaged milk often contains up to a tablespoon – per cup! Home made milk contains exactly as much sweetness as you want it to have, or none at all – as you please.
Carra- what?
Carrageenan is a thickening agent which can also be found in cough syrup and cosmetic products. In its natural state, it is a phenomenal plant – Irish moss, acting anti-inflammatory, activating your metabolism, healing for skin problems, levelling cholesterol, and aiding thyroid issues. Once processed to carrageenan though, its effects are reversed, and it acts inflammatory, be it arthritis, arteriosclerosis, irritable bowel syndrome or other inflammations in your body.
Value for money
Finally, home made milk is way cheaper than packaged plant milk, especially when it comes to nut milks. Packaged almond milk contains only around 5% almonds – around 50g per 1 litre. Especially "light" milk is a bit of a scam, since it is thinned down with water but costs just as much as regular milk.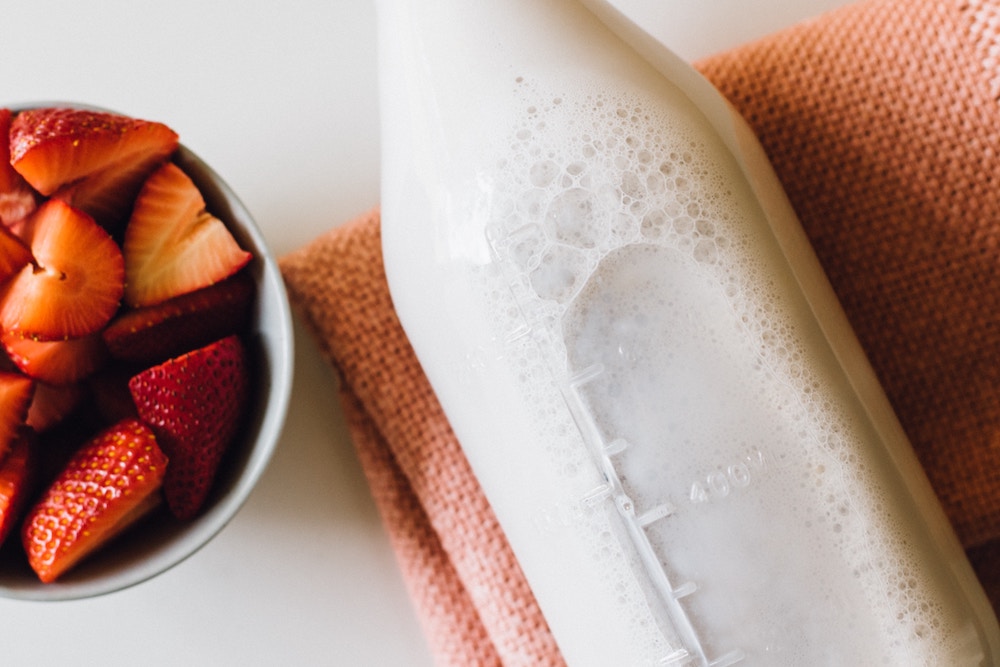 How to make raw vegan milk
The basics to produce plant based milk are the same, whether you work with nuts, seeds, or grains:
1. Soaking:
• Rinse nuts or seeds and place them in a bowl.
• Fill the bowl with water – the nuts / seeds have to be completely covered. They will also soak up some water, so be generous with the amount of water and the size of the bowl.
• Let them soak for 6-12 hours (rule of thumb: over night).
• Discard the soaking water and rinse the nuts or seeds until the water is clear. Nuts which do not need soaking: Brazil nuts, hemp seeds, macadamia, pecans, pine nuts. Their high fat content is essential in many recipes and soaking would reduce that content.
Why soak at all? Soaked nuts and seeds are softer and will have a creamier consistency when blended.
They are also much more digestible when soaked – of course, digestion also depends on how many nuts you consume in one sitting, on the health of your digestive system and on how well you chew your foods / how slowly you drink something.
2. Blending:
Place all ingredients in your blender and start blending at the lowest speed.
Increase to maximum speed and blend for 1-2 minutes, or until there are no pieces left.
If your blender needs a bit more time, it might heat up a bit.
This is nothing to worry about, just place your milk in the fridge after blending, or just ice cold water to start with, or add 1-2 ice cubes in the final phase of blending.
3. Strain:
Pour your blend through a nut milk bag, a cheese cloth, or a clean cotton kitchen towel. Squeeze out every last bit of liquid.
4. Add more flavor:
Now that you have neutral raw vegan milk, you can use it for savoury recipes already, such as creamy soups – or you can add some more flavor to it. Blend the filtered milk with a sweetener and / or spices of your choice.
How to store raw vegan milk
Either use your plant milk right away, or store it in your refrigerator for up to 5 days depending on the type of plant milk you made.
Just give it a good shake before using it.
Another option is to freeze plant milk in ice cube trays and store the frozen cubes in ziplock bags for up to 3 months.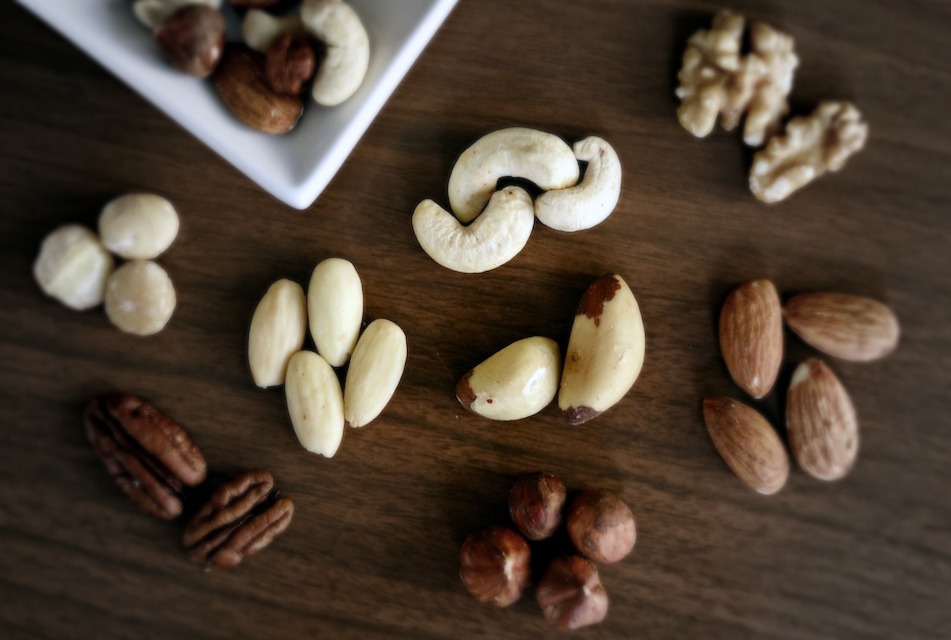 What types of raw vegan milk can I make? 
Nut Milk
Almond Milk is probably the most popular alternative to regular dairy and soy. This milk is free of cholesterol and saturated fat, but instead rich in magnesium, the antioxidant vitamin E and the electrolyte potassium.
This vegan milk is great for plant milk newbies! Almond mll is creamy, and does not have a too distinct flavour of its own. This milk is great with and without sweetener.
Try my recipe for almond milk here.
Raw vegan milk made with nut butter
If you do not have time to soak nuts, or are traveling, a jar of nut butter will be absolutely to create the fastest, easiest raw vegan milk you have ever had. Simply blend a tablespoon of any raw nut butter with water, a sweetener of choice, and enjoy.
Here is the exact recipe: Recipe how to make nut milk with nut butter.
Coconut Milk
Coconuts are extremely versatile, with endless benefits and ways to use them. Initially shunned for its saturated fatty acids, cold pressed (!) coconut oil has been rediscovered and is gaining more and more fans. Cold pressed coconut oil has anti-fungal, antibacterial and antiviral properties. It supports your digestion of other fats and stimulates your metabolism.
Coconut water is rich in B vitamins, proteins and vitamin C, but contains almost no carbohydrates or fats. It is a natural electrolyte, it helps your body with the regulation of its hydration levels and supports your liver, the kidneys the gall bladder and your thyroid glands.
If you love the taste of coconut, you will adore this milk! Coconut milk is creamy and a little sweet and tastes just as amazing on its own as it does in combination with granola, in smoothies and cocktails, soups and curries or desserts and gelato.
Give this recipe on how to make coconut milk a go.
Oat Milk
Regular oats are not gluten free, but there are some brands which do offer gluten free oats as well these days. Oats contain less protein than other plant milks, but are richer in fiber, and also a great source of iron, calcium and the antioxidative tocotrienols. Another benefit of oat milk is that it is suitable for heating, and therefore great in creamy pasta sauce or soup.
Oat Milk has a fairly neutral taste, with a hint of … oat! and a rustic texture. Add some sweetener and cinnamon for an especially delicious variation that is perfect in winter.
Here is a recipe how to make oat milk at home.
Download all my raw vegan milk recipes:
There are many more types of raw vegan milk you can create, and you will find them all in my book MILK. VEGAN: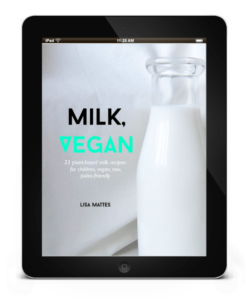 MILK, VEGAN – 33 recipes for plant based milk
"for children, vegan, raw, paleo-friendly"
RAW VEGAN RECIPES:
Almond Milk, Amaranth Milk, Brazil Nut Milk, Brown Rice Milk, Buckwheat Milk, Cashew Milk, Chia Seed Milk, Coconut Milk, Flax Milk, Hazelnut Milk, Hemp Milk, Macadamia Nut Milk, Millet Milk, Oat Milk, Pecan Nut Milk, Pine Nut Milk, Poppy Seed Milk, Pumpkin Seed Milk, Quinoa Milk, Sesame Milk, Sunflower Seed Milk, Walnut Milk, Supersonic Milk with nut butter
Gourmet milk blends:
Cardamom Spice Milk, Carrot Cake Milk, Chocolate Milk, Oriental Rose Milk, Tiger Milk, Chia Pudding, Milk Shake
Plus recipes with nut milk pulp:
Nut flour, Nut milk pulp cake crust, Nut milk pulp cereal, Nut milk pulp crackers, Nut milk pulp macaroons
More raw vegan milk products you can make at home:
Raw vegan milk recipes aside, did you know you can also create raw vegan Sour Cream, Whipped Cream, raw vegan Yogurt, Thickshake and pudding, even sliced cheese, raw vegan Tzatziki and creamy Herbal Cheese Spreads? Or what about a raw vegan Rainbow Cheese Cake, raw vegan Strawberry Yogurt Cake, Horchata Custard or Lassi?
All completely dairy free, all very delicious and easy to make for living life in abundance,